JORDAN JACOBSEN CFD
OWNER & LEAD DESIGNER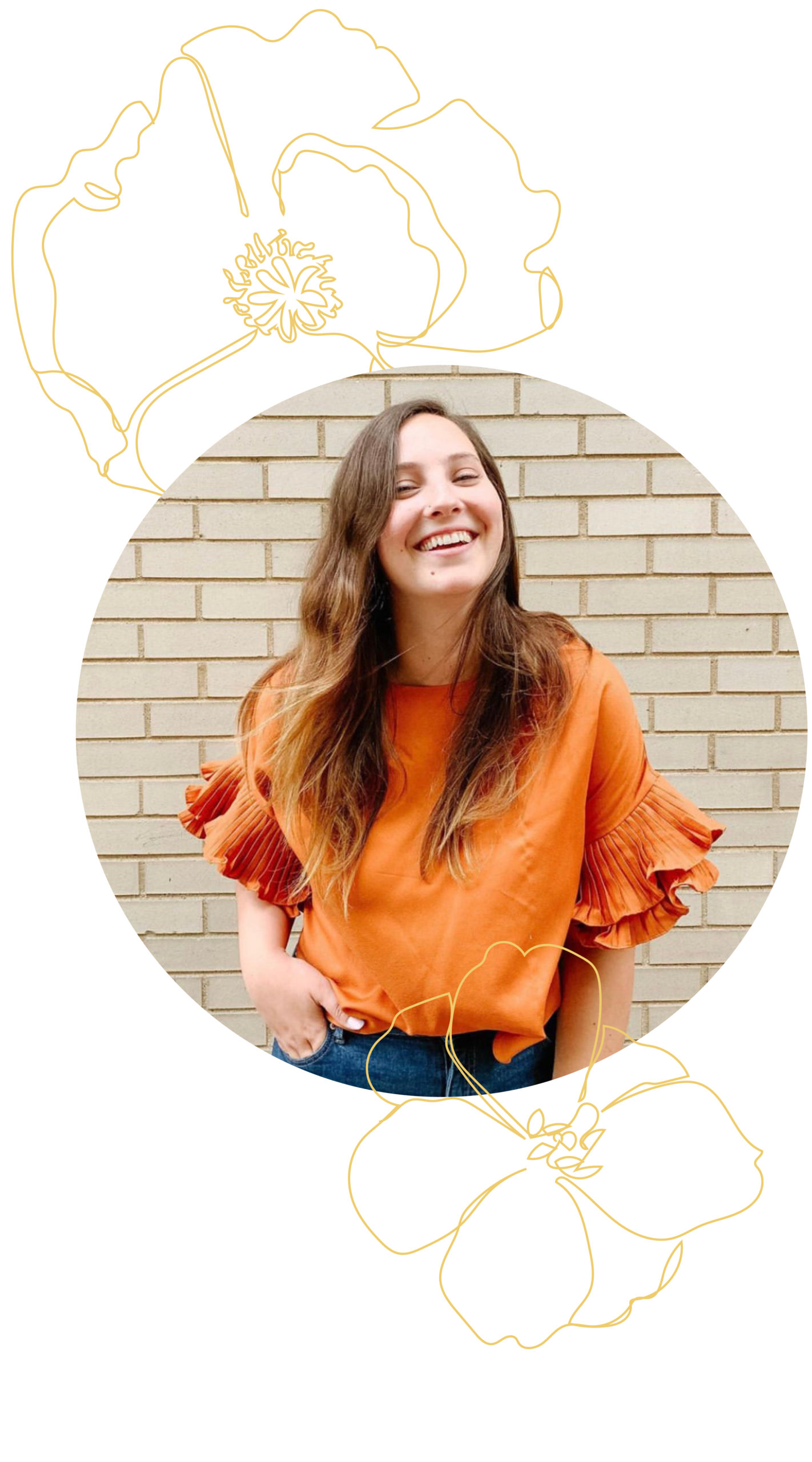 Service is high on my priority list for your day. As a company we work to take some of the day's burdens off of you. We desire to bless you and your family with our designs and our attention to detail with smiles on our faces. My goal as a business owner is to work with you to bring to life everything you've been imagining.
Nearly 4 years ago, eden launched officially as the start of a dream I'd had since high school. After working as the assistant to a fantastically talented florist, I discovered my love of floral and how well it fit together everything I'd always been drawn to.
I went to school for a Bachelors in Business and Minors in Art and Accounting hoping to bring them together. I finished my education off with formal training to become a Certified Floral Designer.
eden began in my parent's garage (bless their souls for putting up with that) and has recently moved into a beautiful studio space near downtown St. Charles, IL. This dream of mine has just grown so much more than I could have asked or imagined, and I'm loving every minute of it!
Some more little tid-bits about me: I can't wink. My favorite color is yellow. My favorite flower is so hard to pin down but I'm currently loving Kahala Roses. Spending time with my family is one of my absolute favorite things!
Meeting new clients is such an exciting experience for me, and getting to know a bit about your story and who you are helps me to design for you! Building a partnership together to accomplish your floral wants and needs is what I look forward to most! I can't wait to connect and to be a part of your special day!
RACHEL LOOMIS
DESIGNER & SOCIAL MEDIA MANAGER